Experienced and Dedicated California Workers' Compensation Attorney
Warren Sieder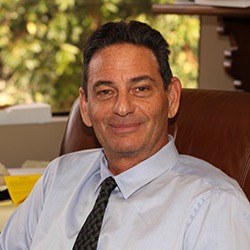 Warren Sieder is the founder and principal attorney at Sieder Law Corporation, representing injured workers and other individuals injured in serious accidents in Los Angeles and throughout California statewide. Mr. Sieder formed Sieder Law Corporation for the express purpose of providing top-notch legal representation to help those injured on the job or by the negligence of others receive the medical care and compensation they both need and deserve.
Warren Sieder founded Sieder Law Corporation in 1997, although he has been in practice since 1983 and practicing workers' compensation law since at least 1987. As a former injury defense lawyer representing insurance companies, Mr. Sieder knows how the other side thinks from the inside out. This knowledge and experience has proven invaluable in his representation of the injured worker. Knowing how the other side will likely respond to your claim helps Mr. Sieder to prepare your case right from the start.
Mr. Sieder is a graduate of Binghamton University in Binghamton, New York. He earned his Juris Doctor law degree from Pepperdine University School of Law in Malibu. Mr. Sieder is admitted to practice in all California and Texas state courts as well as the United States District Court for the Southern District of California. He also frequently appears before the California Workers' Compensation Appeals Board and the Social Security Administration.
Education:
Admissions:
Prior Affiliations: